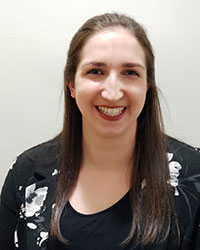 Presidential Address — Annual Members Meeting
Two years have already gone by since the beginning of my presidency. Two years in which the importance of having a connected and supportive community has never been more evident. Since the beginning of my mandate, we have continued our work in the areas of governance, strategic planning, development and additionally have undergone board governance training to ensure we thrive to be efficient and follow best practices in our mission to serve our members.
To better understand the chapter needs and our members concerns we have aligned ourselves with strategic experts. The responses to our surveys told us our members want more representation, education, and most importantly, communication. This was our starting point for developing a meaningful organizational vision and mission, which were the founding principles of our strategic and operational plans. We worked closely with the provincial task force on health reform in addition to serving on the Family Medicine Specialty Council of the New Brunswick Medical Society.
As we enter this exciting next phase, I am convinced we have the tools and are equipped to address the challenges we face. I would like to sincerely thank the members of the Board for their continuous hard work during a mandate marked by so much uncertainty.
Thank you to the members for their dedication to our profession. I truly believe that together, we can empower the family physicians in our province.
Dr Karine Boulay
President, New Brunswick College of Family Physicians