This picture was taken at our Board of Directors' meeting which is taking place during our Family Medicine Conference this June 4, 5 & 6!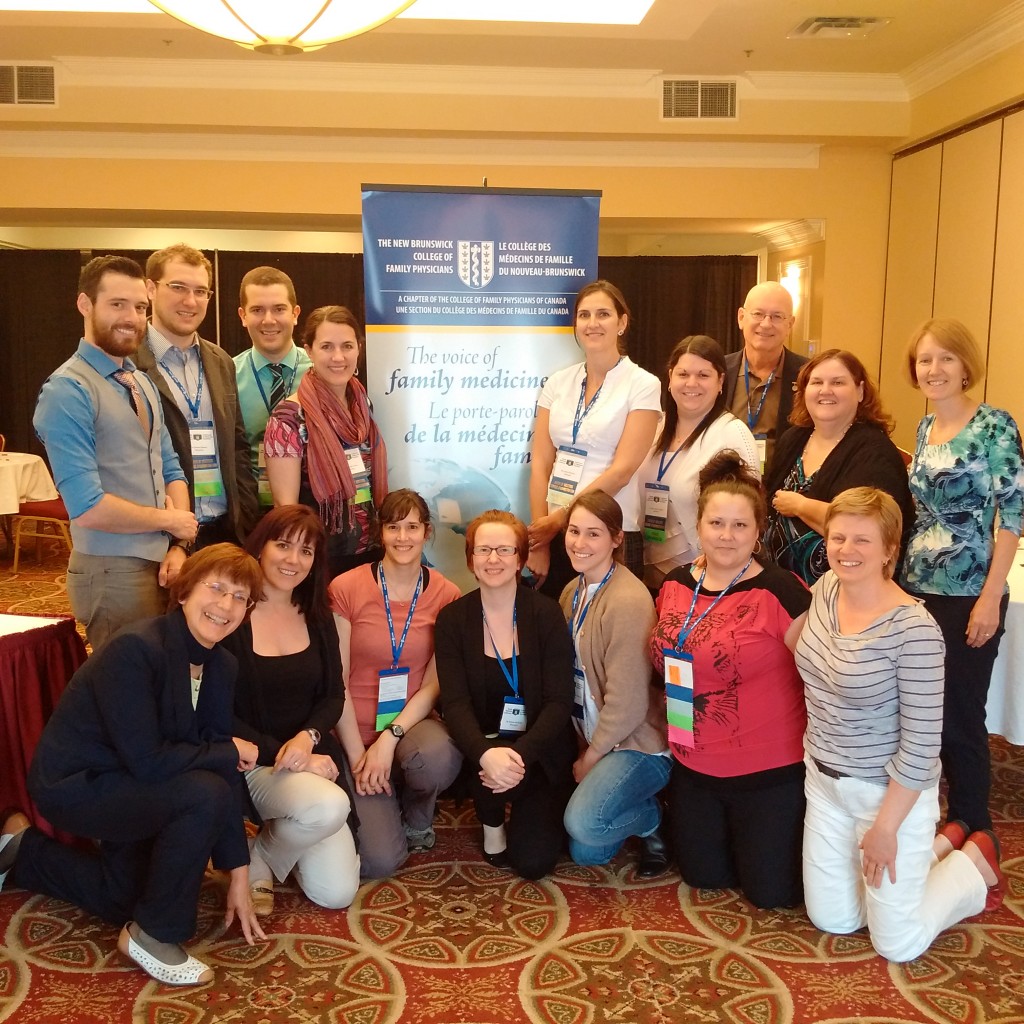 Top Row, starting left; Dr Ghislain Lavoie-Resident Representative for Université de Sherbrooke, Dr Darren Martin-Honorary Secretary Treasurer & Chair of First Five Years in Practice, Dr Marc André Doucet-President, Dr Cynthia Savoy-CFPC Membership Advisory Committee, Dr Anick Pelletier-Past President, Dr Anne-Renée Lagacé-Chair of Membership, Dr Gary Mazowita-CFPC President, Dr Sharon Northorp-Chair of Bylaws, Dr Roxanne Macknight-Chair of Awards.
Bottom row, starting left: Dr Francine Lemire-Executive Director and Chief Executive Officer of the CFPC, Dr Lise Babin-Sherbrooke Academic Representative, Dr Julie Langlois-Chair of Education, Dr Melissa McQuaid-President Elect, Dr Marie-Christine Haché-Resident Representative for Dalhousie, Karine DeGrâce-Executive Administrator, Dr Linda Dalpé-Chair of Health and Wellness.